Club Fitting
Stealth Fitting Day!
---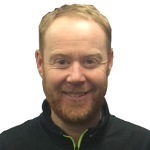 On Friday, January 21st we will be hosting a full day of fittings for the NEW CARBONWOOD from TaylorMade! we will be on the range from 10am, finishing at 4pm due to fading daylight.
Appointments can be made by emailing us at the usual address, david.mather@foremostgolf.com or calling on 01665 830231 ext, or pop in and see us!
This will strictly be by appointment only and 1-2-1 to help follow COVID guidelines. They will be filled on a first come, first serve basis so PLEASE be quick to get in touch as we expect this to fill VERY quickly!
For those who haven't seen the latest range yet, follow the link if you want to see the latest brand new technology on the golf club market - click here.